GIRONA AIRPORT (GRO)
Use this website to quickly find the most important information about Girona Airport: Flights (Departures, Arrivals), Parking, Car Rentals, Hotels near the airport and other information about Girona airport. Plan your travel to GRO Airport with the information provided in this site.
Girona Airport (GRO)
Girona Airport or Costa Brava airport IATA (GRO) ICAO (LEGE) is the second most important airport in Barcelona area. It is located at the town of Vilobí d'Onyar, just 13 kilometers away from the city center of Girona. Barcelona city is located 92 kilometers away, and for its proximity GRO airport is considered an alternative airport of Barcelona El Prat. Some Airlines identify this airport as "Barcelona Girona Airport" or "Barcelona GRO". From the airport there is a good connection to the South of France and communicates with the Pyrenees.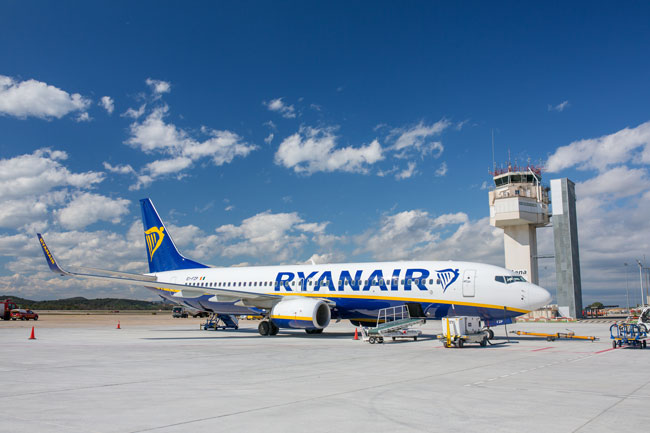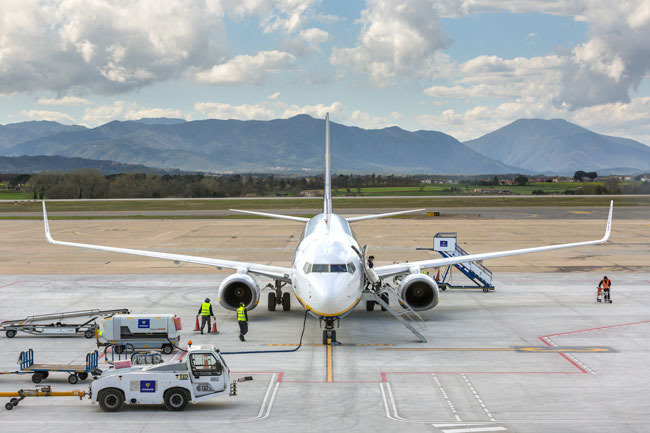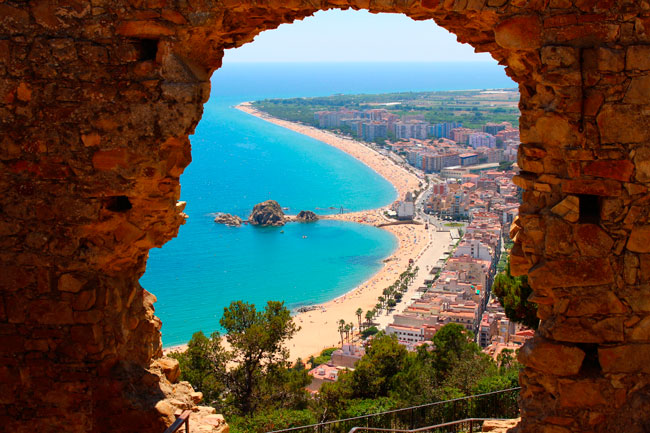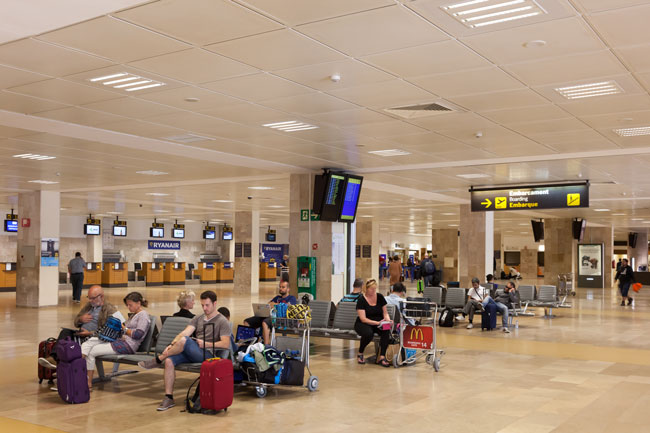 Passengers
The airport is actually handling about 2,7 million passengers annually. It is an airport managed by Aena.
Ryanair
The most important company operating, that brought to the airport a high number of visitors from the 2000s, it is Ryanair.
Inaugurated at 1965, the GRO airport use to have a low passenger number every year, just an average of 275,000 had been registered every year until the entrance of the Irish Ryanair.
From 2002 to 2008 the number of passengers increased ten times but decreased after 2012. Currently the airport serves about 2 million passengers annually.
Services
Girona airport has the following services, among others:
- ATMs
- VAT refund
- Wi-Fi
- Conference Room
- Information Point
- Assistance for passengers with special needs
- Parking
- Shops and Vending Machines
- Bars and Restaurants
- Smoking Areas
Destinations
The airport has connection with 10 different destinations: These are: Bratislava, Frankfurt, Krakov, Eidenhoven, Karlsruhe/Baden-Baden, Malta, Moscow, Florence, Rabat and Wroclaw.
Terminal
Girona airport has one main Terminal with two levels: Ground Floor and 1st Floor. The airport operates with domestic and international flights.
- Ground floor: hosts the arrivals. It has 33 check-in desks, car rental desks and airline desks to all passengers. There are some shops and restaurants.
- First floor: hosts the departures with the security control. It has 15 boarding gates. There are various places with food and beverages and some shops.
Airlines that operate at the airport are the following ones: Gestair, Jet2, Pobeda, Ryanair, Smartwings, Thomas Cook Airlines Belgium, Thomson Airways, Transavia.
The airport operates mainly with seasonal flights.
Girona Airport in numbers
- It is the 2nd most important airport in Barcelona's region (Spain)
- Located 13 km away from Girona city center
- Located 92 km northeast of Barcelona - It handles about 2,7M passengers per year
- Operates with 8 airlines
- 10 different destinations
Contact Information
Phone: 902.404.704 / (+34) 91.321.10.00
Address: 17185 Vilobi de Onyar, Girona
Lost and found
Phone: 972 186 787
Email: gro.seguretat@aena.es
For items lost in the airplane, please, contact with your airline.